8 October - 14 October
Hotel of the Week
Luxury Suites Amsterdam , Amsterdam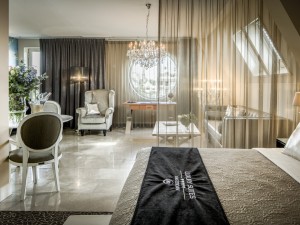 Would you like to surprise your partner with a very exclusive and romantic stay at Luxury Suites Amsterdam? The Romance Deluxe package could be just the right way to do so. When arriving at the suite, a bottle of champagne (Moët & Chandon or Veuve Clicquot) will be presented to you amongst a beautiful bouquet of roses. The entire suite or penthouse is decorated with rose petals.
Benefits of hoteliers.com
Book directly at the hotel
Low prices guaranteed
No reservation fees
Surcharges to pay at the hotel
No cancellation fees
If cancelled on time
Read other people's opinion
Ten thousands of guest reviews
"With hoteliers.com I always find my hotel easy and quickly"
Top 10 cities
On hoteliers.com you will find the following Hotel chains
Top 5 Overall score
Top 5 Service score
Top 5 Location score
Top 5 Hygene score
Top 5 Comfort score
Top 5 Hotels with best Value for Money