15 July - 21 July
Hotel of the Week
Grand Hotel de Draak , Bergen op Zoom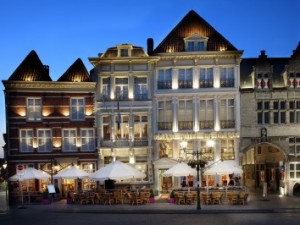 Make the most of this Dutch Cuisine package with a 6 – course Dutch Cuisine menu. Dutch Cuisine and the oldest hotel in the Netherlands is a perfect match. Why Dutch Cuisine? Because we want to make sustainable, tasty and healthy food easier and more attractive, because our rich Dutch food culture deserves a revaluation, because Dutch Cuisine as a connecting link can accelerate the sustainability of food consumption and because it is good for our economy and for the planet.
Dutch Cuisine is part of our DNA. The dishes from our kitchen reflect the Dutch seasons, the products of the Brabantse Wal and surroundings radiate, but also the innovative ability and creativity of our kitchen team is a splash!
* Price of €125,- is p.p. 2 people in a room excluding tourist tax. Arrangement based on 2 persons per room; excl. tourist tax. A surcharge applies for 1 person. Extra nights can be booked for the advantageous rate of € 47,50 per person per night (including breakfast). Restaurant Hemingway is closed on Sundays.
Benefits of hoteliers.com
Book directly at the hotel
Low prices guaranteed
No reservation fees
Surcharges to pay at the hotel
No cancellation fees
If cancelled on time
Read other people's opinion
Ten thousands of guest reviews
"With hoteliers.com I always find my hotel easy and quickly"
Top 10 cities
On hoteliers.com you will find the following Hotel chains
Top 5 Overall score
Top 5 Service score
Top 5 Location score
Top 5 Hygene score
Top 5 Comfort score
Top 5 Hotels with best Value for Money