17 June - 23 June
Hotel of the Week
Gr8 Hotel Sevenum , Sevenum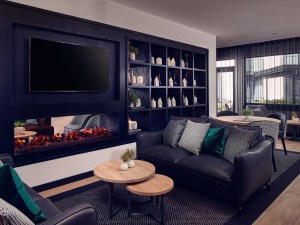 Let's go,
to Toverland, and experience the magic of true passion. Bad weather, that doesn't matter! Both inside and outside you imagine yourself in an enchanting atmosphere. Adventurers try to keep both feet on the ground at Villa Fiasko in Wunderwald! True heroes defy their greatest fears in Ithaka, where Troy's chariots capture the city with their speed. In the Magical Valley young and old experience the most imaginative attractions. But no matter which world you choose to go to, magic will show you the way at Toverland Sevenum.
- 1x night's accommodation in Gr8 Room
or
- 1x night's accommodation in Gr8 Family Room (minimum of 3 persons)
- 1x extended breakfast buffet
- 1x pass for Toverland
*The number of persons shown in the package for the family room is the standard number of adults in the. In the next step you can also book for children from 1 to 11 years old, by selecting the number of 'children's beds' (normal beds). This indicates how many children will be booked in addition to the number of adults, which results in the correct prices.
Benefits of hoteliers.com
Book directly at the hotel
Low prices guaranteed
No reservation fees
Surcharges to pay at the hotel
No cancellation fees
If cancelled on time
Read other people's opinion
Ten thousands of guest reviews
"With hoteliers.com I always find my hotel easy and quickly"
Top 10 cities
On hoteliers.com you will find the following Hotel chains
Top 5 Overall score
Top 5 Service score
Top 5 Location score
Top 5 Hygene score
Top 5 Comfort score
Top 5 Hotels with best Value for Money