Find a theme that fits you
20 February - 26 February
Hotel of the Week
Hotel Landgoed Het Roode Koper, Ermelo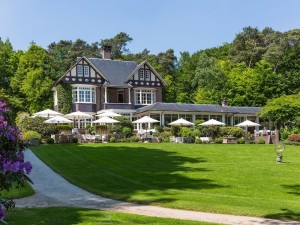 WINTER BREAK
Entering the forest with our nature guide? In February and March we organize beautiful walks of approximately 1.5 hours. When booking our 'Winter Break' you can opt for an afternoon walk at 4:00 pm followed by a drink around a fire pit or a walk in the morning at 11.00 and then enjoy a warm three course lunch in the restaurant. The 'Winter Break' includes:
1x overnight stay including breakfast
1x culinary three-course dinner
1x afternoon walk with drinks around fire pits OR 1x morning walk with lunch in the restaurant
Dates winter-break: arrival on Monday to Thursday
Benefits of hoteliers.com
Book directly at the hotel
Low prices guaranteed
No reservation fees
Pay in the hotel
No cancellation fees
If cancelled on time
Read other people's opinion
Ten thousands of guest reviews
"With hoteliers.com I always find my hotel easy and quickly"
Top 10 cities
On hoteliers.com you will find the following Hotel chains
Top 5 Overall score
Top 5 Service score
Top 5 Location score
Top 5 Hygene score
Top 5 Comfort score
Top 5 Hotels with best Value for Money