14 February - 20 February
Hotel of the Week
Gr8 Hotel Amsterdam Riverside , Amsterdam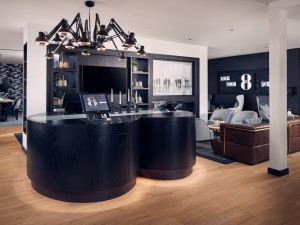 Let's go
to Amsterdam! The vibrant Dutch capital is known for its rich history, the generous offer of art and culture, culinary delights and many events. Moreover, the Amsterdam canals are unique world heritage. Cycling is inextricably linked to the character of the city. In addition, Historic towns like Muiden, Abcoude and Weesp are wonderful to explore by bicycle. A real 'must see' is the Muiderslot. A beautiful medieval castle in Muiden where you immediately feel like you are in the age of chivalry.
- 1x nights' accommodation
- 1x extended buffet breakfast
* Book this package with or without bicycle

All our rooms are non-smoking.
Dogs are not allowed.

Benefits of hoteliers.com
Book directly at the hotel
Low prices guaranteed
No reservation fees
Surcharges to pay at the hotel
No cancellation fees
If cancelled on time
Read other people's opinion
Ten thousands of guest reviews
"With hoteliers.com I always find my hotel easy and quickly"
Top 10 cities
On hoteliers.com you will find the following Hotel chains
Top 5 Overall score
Top 5 Service score
Top 5 Location score
Top 5 Hygene score
Top 5 Comfort score
Top 5 Hotels with best Value for Money