24 June - 30 June
Hotel of the Week
Landgoed Lauswolt , Beetsterzwaag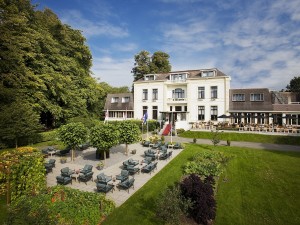 Culinary and golfing delight, in one package! Our Golf Package offers the ultimate combination of relaxation, exercise and top level gastronomy. On the first day you can take a walk in the forest, visit our Wellness Centre or take a dip in the swimming pool. In the evening, you will be served a delicious three-course meal in our Michelin-starred restaurant De Heeren van Harinxma. After a wonderful night's sleep you will wake up rested and restored, ready to enjoy our fabulous champagne breakfast. Then, you can work on perfecting your swing on the beautiful and challenging 18-hole golf course at Golf & Country Club Lauswolt, located right in our back garden.
Welcome with tea or coffee and Frisian sugar loaf
1 x three-course evening meal in our restaurant De Heeren van Harinxma
A one-night stay in one of our stylish Comfortable Rooms
1 x champagne breakfast, served at your table
1 x green fee for 18 holes (on the second day of your stay)
Free cancellation up to 24 hours before your stay
Payment in the hotel
Benefits of hoteliers.com
Book directly at the hotel
Low prices guaranteed
No reservation fees
Surcharges to pay at the hotel
No cancellation fees
If cancelled on time
Read other people's opinion
Ten thousands of guest reviews
"With hoteliers.com I always find my hotel easy and quickly"
Top 10 cities
On hoteliers.com you will find the following Hotel chains
Top 5 Overall score
Top 5 Service score
Top 5 Location score
Top 5 Hygene score
Top 5 Comfort score
Top 5 Hotels with best Value for Money