Find a theme that fits you
16 April - 22 April
Hotel of the Week
Landgasthof Nesselbach, Schmallenberg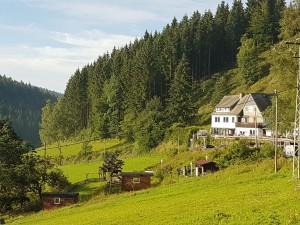 - 2 nights stay;
- Breakfast included;
- Included 1 x 3-course diner
- A welcome coffee or tea upon arrival;
- Free routes for either (motor)cycling or walking;
- Your stay includes a Sauerland card (a discount card for several sights) and free parking for cars and motorcycles.
- For other booking options please contact the hotel
A two night stay costs €69 per person.
Benefits of hoteliers.com
Book directly at the hotel
Low prices guaranteed
No reservation fees
Pay in the hotel
No cancellation fees
If cancelled on time
Read other people's opinion
Ten thousands of guest reviews
"With hoteliers.com I always find my hotel easy and quickly"
Top 10 cities
On hoteliers.com you will find the following Hotel chains
Top 5 Overall score
Top 5 Service score
Top 5 Location score
Top 5 Hygene score
Top 5 Comfort score
Top 5 Hotels with best Value for Money